RENERVE Capsule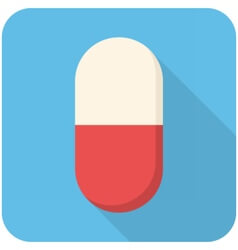 Uses of  RENERVE Capsule
RENERVE; In the treatment of peripheral neuropathy, diabetic neuropathy, and B12 deficiency. Hence as nerve supplements.
How it Work
Methylcobalamin that is ingested is not used directly as a cofactor but the first change by MMACHC into cob(II)alamin. Cob(II)alamin is then later transforming into the other 2 forms, adenosylcobalamin, and methylcobalamin for use as cofactors. That is, methylcobalamin is first dealkylated and then regenerated.
Alpha-lipoic acid seems to help prevent certain kinds of cell damage in the body, and also restores vitamin levels such as vitamin E and vitamin C. There is also evidence that alpha-lipoic acid can improve the function and conduction of neurons in diabetes.
Common Side Effects
Common side effects include;
A lack of methylcobalamin can lead to megaloblastic anemia and subacute combined degeneration of the spinal cord.
Moreover,
Click Here To Search More Substitute
*Follow your doctor's advice.
*Always take medicine after food.
*Take the medicine with water.
Fast Fact
Cobalamin, a form of vitamin B12

Food Sources;
Solubility and Stability of Vitamins
| Vitamin | Soluble in Water | Stable to Air Exposure | Stable to Light Exposure | Stable to Heat Exposure |
| --- | --- | --- | --- | --- |
| Vitamin A | no | partially | partially | relatively stable |
| Vitamin C | very unstable | yes | yes | yes |
| Vitamin D | no | no | no | no |
| Vitamin E | no | yes | yes | no |
| Vitamin K | no | no | yes | no |
| Thiamine (B1) | highly | no |  Ξ | > 100 °C |
| Riboflavin (B2) | slightly | no | in solution | no |
| Niacin (B3) | yes | no | no | no |
| Pantothenic Acid (B5) | quite stable |  Ξ | no | yes |
| Vitamin B6 | yes |  Ξ | yes |  Ξ |
| Biotin (B7) | somewhat |  Ξ |  Ξ | no |
| Folic Acid (B9) | yes |  Ξ | when dry | at high temp |
| Vitamin B12 | yes |  Ξ | yes | no |