OVALIFE Met Tablet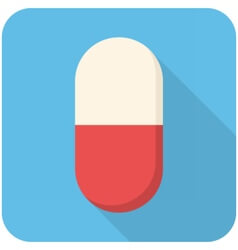 Uses of  OVALIFE Met Tablet
for polycystic ovary syndrome (PCOS).  promote ovulation in obese women with polycystic ovary syndrome.
Folate is a B-vitamin naturally found in some foods. It is needed to form healthy cells, especially red blood cells. Folic acid supplements may come in different forms (such as L-methylfolate, levomefolate, methyltetrahydrofolate). They are used to treat or prevent low folate levels.
How it Work
Women with PCOS tend to produce higher levels of male hormones like testosterone, which can impact ovulation and menstrual cycles. … By helping your body use insulin effectively, myo-inositol helps to promote hormone balance and ovarian function.
By helping your body use insulin effectively, myo-inositol helps to promote hormone balance and ovarian function.
Common Side Effects
Common Side Effects; vomiting, stomach pain, loss of appetite, headache, sleepiness.
Moreover,
Click Here To Search More Substitute
*Follow your doctor's advice.
*Always take medicine after food.
*Take the medicine with water.
Fast Fact
Inositol exists in nine possible stereoisomers, of which cis-1,2,3,5-trans-4,6-cyclohexanehexol, or myo-inositol (former names meso-inositol or i-inositol), is the most widely occurring form in nature. Inositol is a sugar alcohol with half the sweetness of sucrose (table sugar).
Frequently Asked Question
What foods are high in Myo-Inositol?
Foods high in Myo-Inositol include:
The best sources of Myo-Inositol are fruits, beans, grains, and nuts. Fresh vegetables and fruits contain more Myo-Inositol than frozen, canned, or salt-free products. Cantaloupe and citrus fruits other than lemons are very rich in Myo-Inositol and oats and bran contain more than other grains.
Can inositol help you lose weight?
Inositol is also known as vitamin B-8. Some of its properties might promote weight loss, but there is no scientific evidence to support this. Inositol does, however, affect fats in the liver and heart and it has no severe side effects, so using it as part of a weight loss regimen can't hurt and might possibly help.
Is Methylfolate safe in pregnancy?
Because l-methyl-folate is the naturally occurring, biologically active form of folic acid, synthesized by the human body, it is safe to take during pregnancy. … The upper limit established for synthetic forms of folate in dietary supplements and fortified foods is 1000 mcg for pregnant and lactating women.
What are the benefits of taking Methylcobalamin?
Vitamin B12 is effective for use as an adjunct to a wide range of health protocols:
Improving and/or eliminating pernicious anemia.
Improving symptoms of celiac disease.
Reduction of homocysteine levels (used in conjunction with folate and Vitamin B6)
Improvement of mental dysfunction in the elderly.
Solubility and Stability of Vitamins
| Vitamin | Soluble in Water | Stable to Air Exposure | Stable to Light Exposure | Stable to Heat Exposure |
| --- | --- | --- | --- | --- |
| Vitamin A | no | partially | partially | relatively stable |
| Vitamin C | very unstable | yes | yes | yes |
| Vitamin D | no | no | no | no |
| Vitamin E | no | yes | yes | no |
| Vitamin K | no | no | yes | no |
| Thiamine (B1) | highly | no |  Ξ | > 100 °C |
| Riboflavin (B2) | slightly | no | in solution | no |
| Niacin (B3) | yes | no | no | no |
| Pantothenic Acid (B5) | quite stable |  Ξ | no | yes |
| Vitamin B6 | yes |  Ξ | yes |  Ξ |
| Biotin (B7) | somewhat |  Ξ |  Ξ | no |
| Folic Acid (B9) | yes |  Ξ | when dry | at high temp |
| Vitamin B12 | yes |  Ξ | yes | no |